Contact Me
You can either fill in the form below, email me, or contact the school and I will be given a message. My goal is always to contact you by the end of the day. On some instances when we have a lot of school events, I will reply the following day. In any case, I will return your message within 36 hours of receiving it. If you have an emergency, please contact the front office so I can receive the message immediately.
Email:
mr.landero@gmail.com
Phone Number
:
86-532-6889-8888 / 86-532-8890-9802 (QISS Phone Number)
Powered by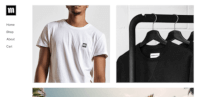 Create your own unique website with customizable templates.